The greater Seattle area is a great place to buy due to its proximity to both the city and wilderness and the quality of its school districts. There are tons of choices when it comes to buying Washington real estate, so you should research the area before deciding where to look for homes and, ultimately, where to buy.


The majority of suburbs in the area have real estate that's increasing in value and have
school districts
that will sustain that value, but you should still find the one that is best for you and your lifestyle. Here are some of the best suburbs in the greater Seattle area that you should consider.
Tehaleh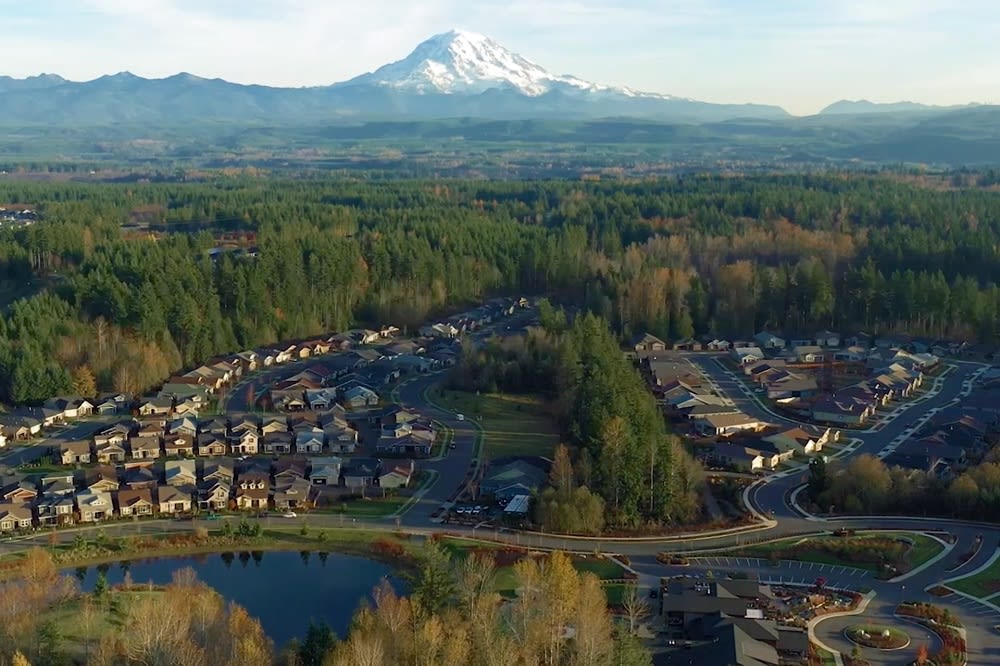 Formerly known as Cascadia, Tahaleh is located just south of Bonney Lake. It's less than an hour south of Seattle, meaning it's within a reasonable commuting distance to downtown but still firmly in the suburbs. It's closer to Mount Rainier National Park than just about any Seattle suburb.
There are 1,800 acres of open space surrounding this community, and it's full of hiking trails and other opportunities to get outdoors. This master-planned community is full of incredible gathering spaces, energy-efficient homes, and friendly neighbors.


The best way to get the lay of the land for a particularly small real estate market is to talk to a local agent. They will have a good idea of how many homes are on the market, their listing prices, and how many people are looking to buy them. They will be able to help you find a great home without paying too much over market value.
Enumclaw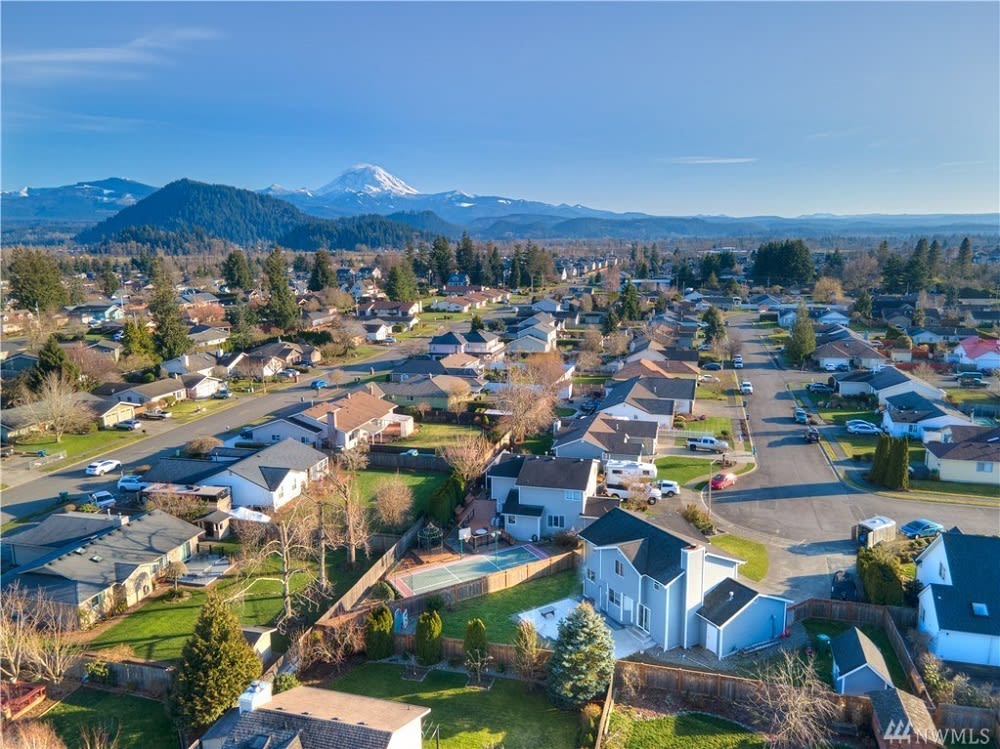 Enumclaw real estate is located just to the Northeast of Tehaleh and is roughly the same distance to Seattle. Homes for sale in Enumclaw share a lot of the same perks as Tehaleh because they're both close enough to the city where you would be able to work downtown but still in the suburbs. Both are close to Mount Rainier as well.
Homes for sale in Enumclaw are worth, on average, about the same as nearby Bonney Lake, with the median home sold price currently being $625,575, though the town is seeing even better increases in the value of its real estate, as the median home sold price three years ago was $353,750. If you're a real estate investor looking for relatively inexpensive real estate that will increase in value in a short period of time, you might want to take a look at Enumclaw real estate.
North Tacoma
One of the bigger towns in the greater Seattle area, North Tacoma real estate is located on the coast of Commencement Bay, which is connected to the same system of bays as Seattle. This is a much more
urban area
, perfect for the young professional who wants an easy commute and to have fun in the city.
The current median listing home price is currently slightly less than that of Tehaleh or Enumclaw, but the median listing home price per square foot is roughly the same, which would imply that the real estate is smaller. That is to be expected when buying closer to the city. There are fewer spread-out neighborhoods with big houses and big yards and more apartments and townhomes. That is fine for a lot of people, and what you give up in square footage you can make up for in the convenience of living in the city, but it's a matter of preference.


If you want to be able to walk to your office, go to your favorite cafe during your lunch hour, and then stroll by the shores of Commencement Bay after work, North Tacoma real estate is probably the best option for you.
Living in a rural area vs. a densely populated one

Deciding whether to live closer to the city or closer to the country is ultimately a matter of preference. Some people prefer wide-open spaces and fresh air to the hustle and bustle of densely packed streets and vice versa.


Take your personal preferences into account when deciding where to buy, but also pay attention to the added cost of owning a home in certain areas. Rural and suburban neighborhoods where you would find Tehaleh real estate or Enumclaw real estate likely have more strict homeowners associations with more regulations on what you can and can't do with your house. Rural homes require more upkeep, but for many, it's worth it if other factors like the home's value and school district are up to par.
Tips for buying Washington real estate

If you're ready to get the process of buying Washington real estate started, contact a trusted and knowledgeable real estate agent. They'll be able to help you find your dream home in the greater Seattle area and allow you to make the best possible return on your investment.


The values of homes across the country are increasing incredibly fast, and Seattle is no different — the median home sold price has increased by nearly 50% in the past three years in some towns. Becoming a homeowner is becoming more and more profitable, but becoming a homeowner is becoming more difficult as homes barely spend any time on the market. You need an experienced agent who will be able to help you navigate the difficult process. Tehaleh real estate, Enumclaw real estate, and homes for sale in North Tacoma are all fantastic options if you're looking to live in the Seattle area and buy a home that will quickly increase in value. The sooner you buy, the better opportunity you'll have to make a great return on your investment when it comes time to sell.
Ready to buy Washington real estate?

If you're ready to learn more about the unique qualities of these Washington neighborhoods and search for your dream home, contact Lynch Home Team today.