If you're entering the real estate market as a seller, there are a few things you should know to help make the process more successful for you. For many, their home is their biggest asset. That means selling it is a significant transaction, and it can be a risky decision. Once you've made the decision to sell, it's important to get your home ready and set yourself up for success, so you don't end up wasting money, letting the property sit on the market longer than necessary, or having to accept lower offers than your home is worth.
This guide will help you understand the current real estate market so you can have more success as you move forward with selling your home. Real estate is often considered a turbulent beast regardless of what type of market it is, but learning how to ride the waves will help you find the most success when listing your property. Let's take a closer look at strategies you can employ throughout the selling process.
Learn what type of housing market you're in

Generally, there are two types of real estate markets: a seller's market and a buyer's market. The type of market you're in has a big impact on the success you're capable of finding when attempting to sell your home. As their names imply, one is more favorable towards buyers while the other is more favorable towards sellers.
What is a seller's market?

A seller's market occurs when there are more buyers in the market than homes for sale. Simply put, the demand for homes is higher than the supply. This results in more profits when your home sells, so the market is turned in favor of the seller.
As a seller in these circumstances, you can be pickier with what offers you accept since you tend to get multiple on your home. You won't have to put in too much extra work to find a willing buyer who wants to purchase your home and will write an attractive offer. It's common for a lot of buyers to make a generous offer in the hopes of securing a property since the demand is higher than the supply.
In 2021, we were in a pretty obvious seller's market. The beginning of 2022, we were also in a seller's market, but now it is in the process of shifting. During this time, adjustments will be made, and it is more important than ever to seek expert advise from an experienced agent like Stephanie Lynch.
What is a buyer's market?

A buyer's market is the exact opposite of a seller's market. It occurs when there are more homes available than interested buyers, which means the supply outweighs the demand. This drives home prices down.
When this happens, a buyer has comparatively more options when it comes to buying a home, whereas the seller has fewer advantages to work with. Buyers don't have to rush to make a quick offer on a home since there are plenty of options to choose from if they end up missing out on any home in particular.
Buyers can demand more from a seller during a buyer's market — like repairs and home upgrades. They can even ask the seller to pay closing costs when a buyer is taking out a mortgage because the buyer has the advantage in a buyer's market. Sellers typically have to work harder to attract a buyer and might have to wait longer on the market or lower their price to land a buyer.
Have a plan for after the sale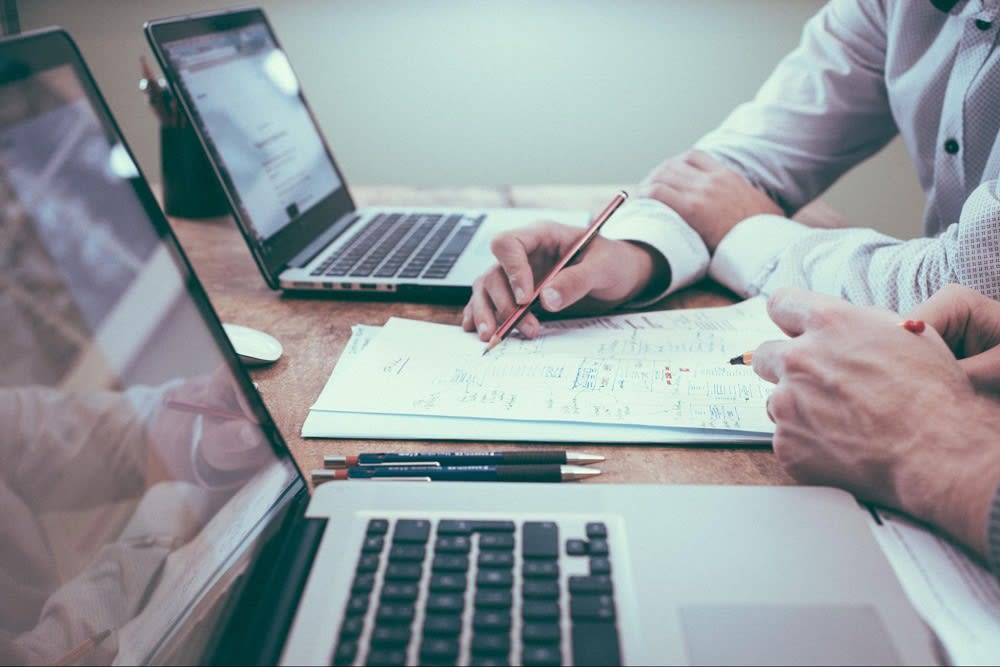 It can be very tempting to sell your home when you learn you're in a seller's market. You see how much money you can make and get excited about the opportunity of starting fresh. Keep in mind, however, that selling your home won't answer all your problems. You have to find a place to go after your sale.
If you're planning to use the money from your current home to purchase another, you'll need to be careful with timing the purchase of your new home, so it coincides with the sale of your old one as seamlessly as possible. Too much of a gap can be expensive and enormously inconvenient.
Even when you plan properly, there may still be some time between the sale of your current home and the purchasing of the new one where you need to invest in temporary housing solutions. This could mean staying in a hotel for a few days or renting a home until your new purchase is complete.
Some homeowners pay rent to their new buyers until their new home is ready, so they don't need to move all of their belongings into storage first and then into their new home. Whatever the case and timeline of your home sale, Lynch Home Team can help you plan for where you're going after you sell your home. Relocation is one of our specialties!
Prepare your home for viewings

While you have more in your favor while in a seller's market, keep in mind that you still need to get your home ready to sell. Just because the demand for homes is higher than the supply doesn't mean you can leave your home dirty, cluttered, and full of your own personalized style decisions when scheduling viewings and open houses.
If you want to get the best price possible on your home, you need to get it in good shape. This means making it look beautiful and attractive to a wide variety of buyers. Here are some tasks you should complete to impress potential buyers and attract higher offers.
Declutter and Deep clean
This should be the first step when preparing to sell your home – clear out as much clutter as possible. That includes kid's toys, mail, unnecessary furniture, and anything else which will alienate a potential buyer from being able to picture themselves living in your home. Decluttering and cleaning the home will help it feel open, welcoming, and functional.
Depersonalize

While you obviously love your family pictures and personalized home decor choices, the style you prefer might not be what appeals to the majority of buyers. Depersonalize your space by removing your favorite sports memorabilia, family photos, and unique decor choices so you can get your home staged properly. Stick with welcoming neutral tones so any buyer can tour your home and picture themselves living there.
Perform a smell test

This is an absolutely essential step. While you have likely grown used to the smells and scents in your home, a buyer wants everything to be fresh and clean. Consequently, you want no strange garbage smells, musty basement odors, or scents of pet dander left over in your home. All you want your potential buyers to smell when touring your home is fresh paint, clean carpets, and pleasant air fresheners. If you catch a whiff of anything else, your buyer will too, and they won't be happy about it.
Consider curb appeal

The view from the street is the very first impression a buyer gets of your home. If it's not a good one, they may not even come inside your home to tour the rest, and if they do make it inside, they already have an unpleasant impression and are less likely to enjoy the tour.
Tend to overgrown weeds, dirty siding, faded paint, and a grimy walkway. Get everything cleaned, trimmed, and staged so the front of your home is warm and welcoming. You want a buyer to be excited about walking up and opening the front door to tour the rest of the home.
Maximize interior light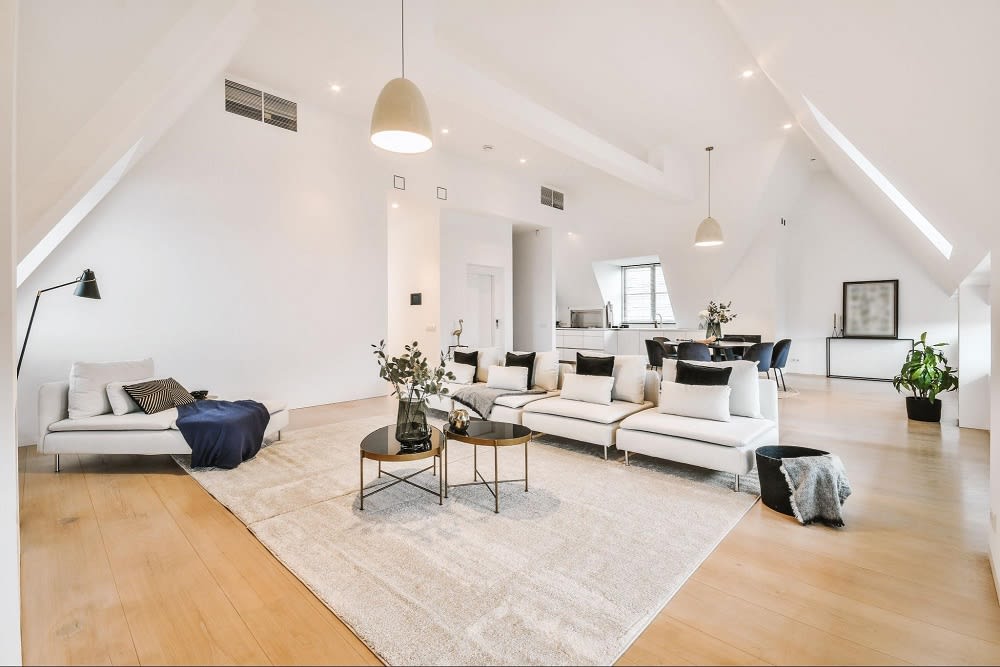 The more natural light you can let into your home, the better. Natural light makes interior spaces more inviting and comfortable. It also makes it easier for potential buyers to picture themselves living in the home with all their belongings.
Update any outdated light fixtures and replace burnt-out light bulbs so the entire home can shine bright. You don't want a potential buyer to switch on any light, only for the bulbs to be dead. Let the whole home shine to really show off its best features.
Stage your home

Using a professional staging service is a necessity when you're selling luxury real estate. You want to make the most of your home sale, and a professional staging service can help you do exactly this. They'll set up your home so it can show its best – turning awkward spaces into functional points of interest – and making the whole home seem irresistible. We can help connect you with someone that is professionally trained and trusted.
Consider a home inspection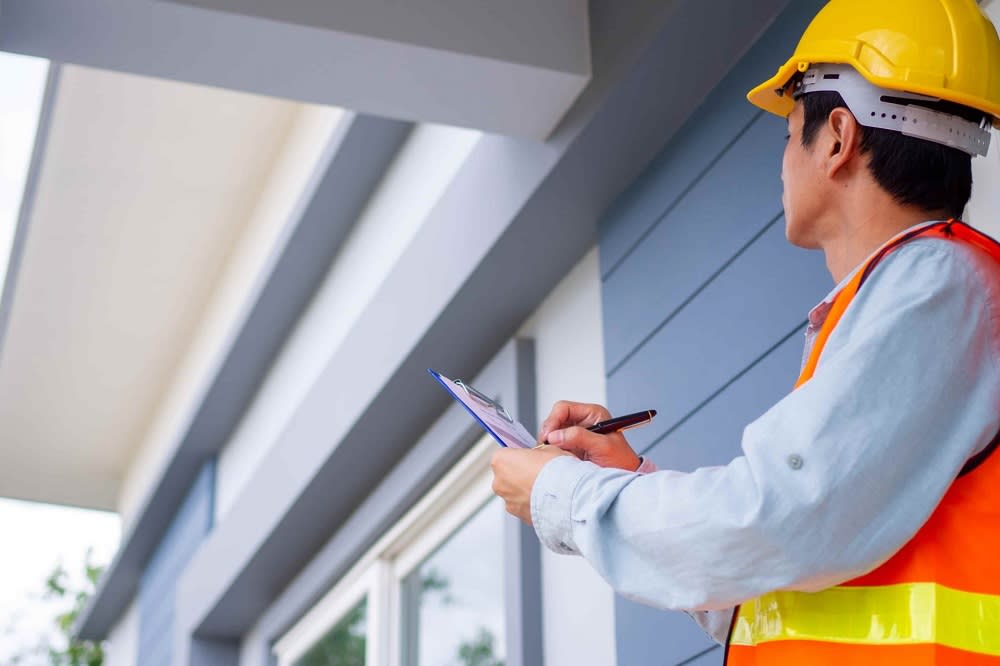 While you don't necessarily need to get a home inspection as a seller, it can help fast-track your home sale process. By ordering your own home inspection, you can repair any issues ahead of time and resolve problems before a home buyer can object to them. This will help you get your home as ready as possible to be listed, making the transaction process go smoother when the right buyer comes along.
Work with the Lynch Home Team
The best trick to navigating today's market as a seller with success is to work with a qualified real estate agent. Stephanie Lynch is a modern real estate professional with all the skills, experience, and
track record
needed to guarantee you'll find success in the sale of your home. Stephanie Lynch can help you achieve the best price possible on your home, even garnering you multiple offers to help you get the best for your home. If you want to learn more about selling your property, please don't hesitate to contact the
Lynch Home Team
for expert guidance every step of the way.