So the time has finally arrived. You and your family are experiencing
a military relocation
to the Kitsap Naval Base in Washington. You undoubtedly feel a mix of emotions: excitement for the future, anticipation at this exciting new opportunity, perhaps uncertainty about what lies ahead, questioning what you can expect once you get there. Whatever might be going through your mind, it is entirely understandable.

After all, this is a significant change in your life, and it makes sense that you'd want to be ready for it. Here is everything you need to know about settling into life at Kitsap Naval Base and making it your new home. Put your mind at ease and relax because we are more than ready to help you prepare for your new home, from helpful tips to practical suggestions!
Welcome to Kitsap Naval Base
Located in the Pacific Northwest,
Kitsap Naval Base
is renowned for its top-notch programs, stellar services, and world-class training. From its robust personnel to esteemed facilities, there are plenty of reasons why this base is one of the best in the world. Its shining legacy and outstanding excellence records make an incredibly positive first impression. Additionally, it is the third-largest Naval base in the United States. NBK (Naval Base Kitsap) maintains many submarines and aircraft carriers and executes an array of high-tech operations. It is also home to the energetic and lively Puget Sound Naval Shipyard and the largest fuel depot in the US. Research facilities on-base also specialize in testing, evaluation, and technology. This fully-featured base provides abundant job opportunities and economic growth to its surrounding communities, such as Bremerton, Bangor, Keyport, Manchester, and Jackson Park.
History
Kitsap Naval Base is consistently growing and thriving. It has a
fascinating history
as well. It all began in 1891 when 190 acres of land were purchased in the Pacific Northwest, which became the birthplace of the Naval Station in Puget Sound. In the 1940s, the station became a bustling hive of activity. The wartime workforce reached 32,000 people. From 1917 through 1969, 69 ships were constructed and built in the Puget Sound Shipyard. Throughout the years, Kitsap Naval Base has served as a host command for the Navy and has provided support services to ships docked at Bremerton and Bangor.
Things to do

What you may discover on the base depends on your specific deployment location. Regardless, this area is known for its stimulating outdoor lifestyle, an array of parks and nature trails, and diverse dining options. Plus, the scenery is truly spectacular with the sparkling blue waters and stunning views of the mountains in the background! With its professional training and unique location, Kitsap offers myriad exceptional benefits to navy sailors and their families. Without further ado, let us look at the surrounding neighborhoods and what there is to do locally.
Rodeo Drive-In Theater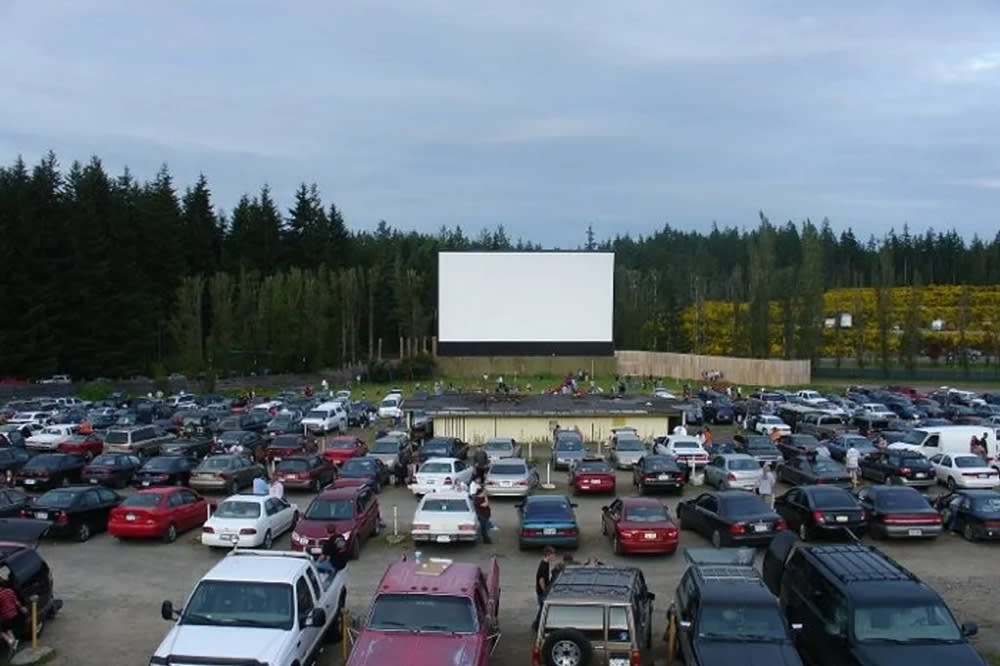 Photo courtesy of EverOut
Time to buckle in for good old-fashioned entertainment at the
Rodeo Drive-in Theater
. Here, you can enjoy exciting new releases and classic favorites. It makes for a perfect family outing or date night with your significant other. This drive-in theater provides buckets of nostalgic fun, not to mention buckets of popcorn! Don't forget to check out the concession stand for hot dogs, hamburgers, soda, and more!
KiDiMu - Kids Discovery Museum
If a movie isn't necessarily your cup of tea, or you are looking for something educational, consider paying a visit to
KiDiMu
. This thrilling children's museum provides a safe place for learning, discovery, and recreation. Here your child can explore the art walk, attend a wealth of educational programs, and participate in fun and engaging activities.
Dining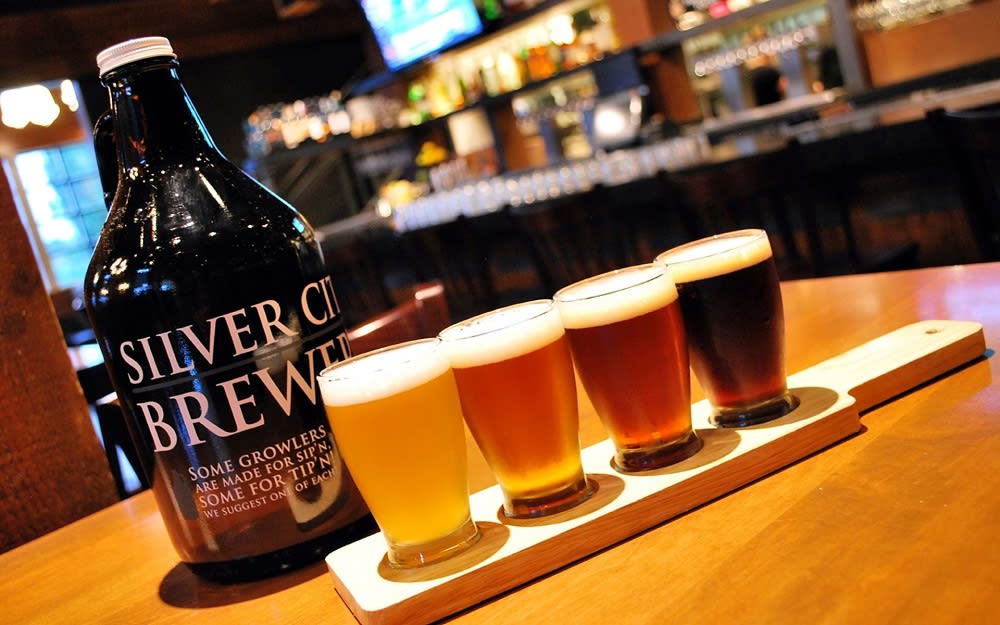 Eat to your heart's content at the
Silver City Brewery
! There are plenty of delectable options, from mouthwatering chicken pot pies to sizzling steaks, and a fantastic assortment of beers and cocktails await you on the drink menu. Kick back here and relax while enjoying a cold one with your friends or someone special. There is truly nothing quite like enjoying an evening of delicious food and drinks. With its laidback and easy-going atmosphere, you are sure to feel at home at this classic brewery quickly!
Access to nature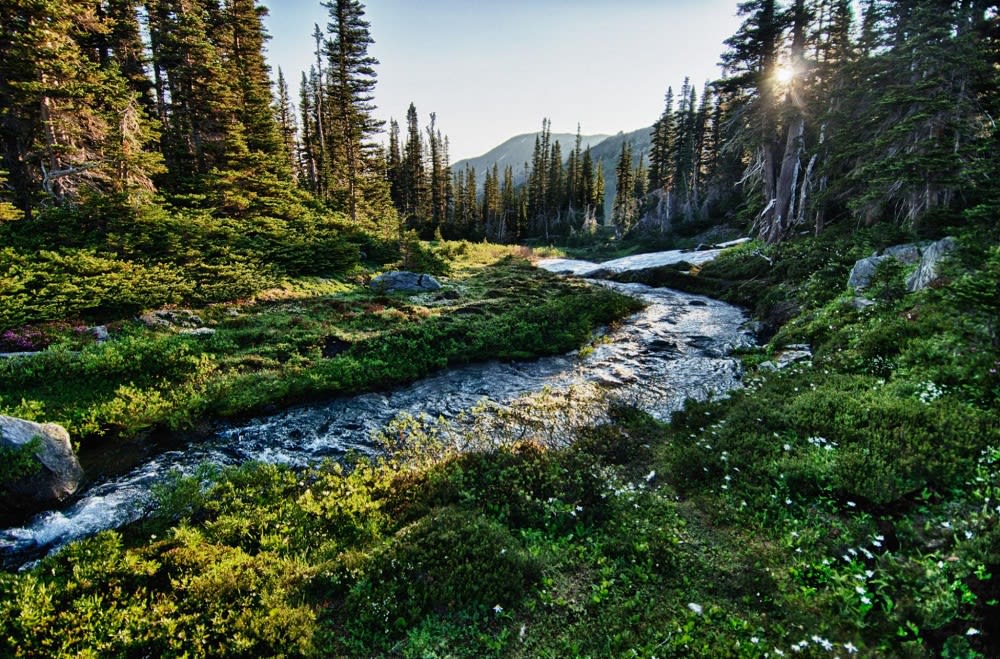 One of the most famous sites in the area is the gorgeous
Olympic National Park
. Made up of nearly a million acres, this park consists of rugged mountains, untamed wilderness, and breathtaking views. There are many reasons to love this national park, from the beautiful rainforests to its flowing streams. Here, you and your family can enjoy boating, fishing, camping, backpacking, and hiking on the many trails.

You can immerse yourself in the educational ranger-led programs or join in for the night sky programs to see the dazzling stars. Relax on the beaches with a good book or dash into the water. Olympic National Park has something extraordinary for everyone; it is a perfect spot for nature and wildlife lovers to spend the day and create treasured memories with loved ones.
Mount Rainier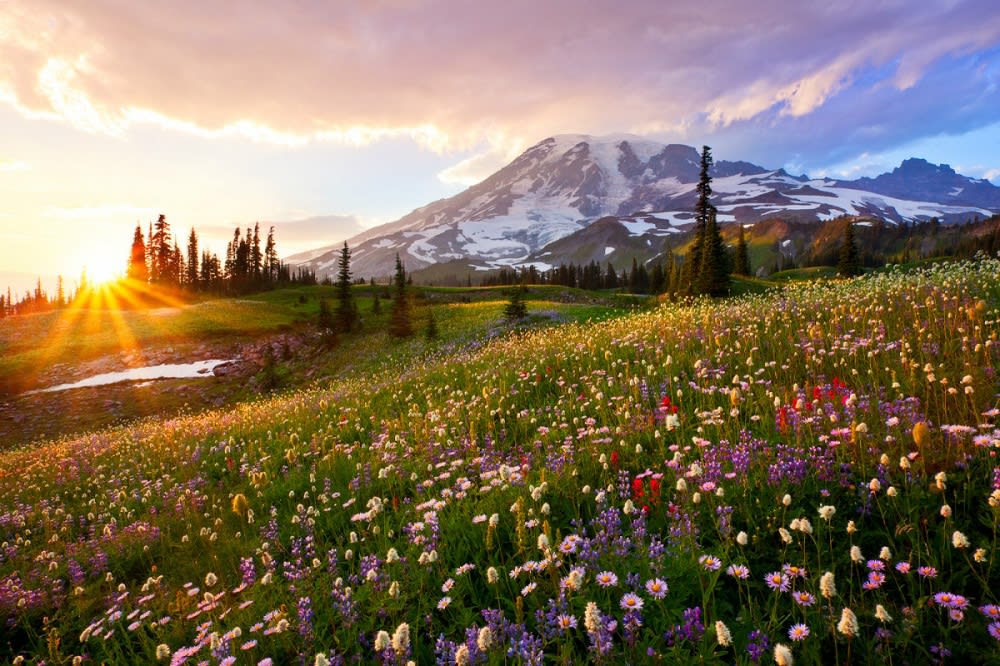 Mount Rainier National Park
is an absolute must-see! This beautiful national park is filled with sparkling rivers, towering mountain tops, and the active volcano itself — Mount Rainier. Mount Rainier stands a staggering 14,410 feet above sea level, a beloved part of the Washington landscape. At Mt. Rainier National Park, you will discover everything from vibrant flower meadows to lush forests. It is the ideal place to spend the day hiking with a group of friends or simply soaking up the views. As you venture through the park and explore its natural beauty, you will also have the exciting opportunity to spot wildlife. Trust us; nothing is quite like these snow-capped mountains and gorgeous scenery!

Moreover, since this area will be your new home, you can return to these parks again and again for more adventures — just don't forget sunscreen and water bottles! Oh, and make sure to bring a camera to capture the endless views of the great outdoors!
How we can help

Military relocation can be an incredibly daunting experience. You and your family are experiencing a host of emotions, ranging from excitement to apprehension, and with so much to accomplish, you might feel overwhelmed by the length of your to-do list. Perhaps you or your spouse are moving unaccompanied with the kids. Or you might be purchasing a home without seeing it in person first.

Rest assured — we understand and are here to help. We know what a trying time this can be, and we are honored to walk alongside you to find the best option for you and your family. In this season of change, we want you to be able to feel at ease and have peace of mind. Our team is willing and ready to assist with helping you find your new house. We can conduct virtual tours, provide essential information about the area, keep you updated on listings, and coordinate the purchase and sale details until your arrival. Additionally, in the situation of a quick move, we can work alongside vendors and contractors to facilitate the logistics and ensure your house is in peak condition so that you can settle into your new PCS destination without worry.
Are you part of the military and relocating to Kitsap Naval Base? Do you want to learn more about the area and discover real estate options in the surrounding communities? If so, then feel free to contact the
Lynch Home Team
. We are
military-friendly
and would love to walk alongside you during this exciting new chapter in your lives to explore all your housing options. Let us help you start looking for your new home today!